Welcome!
David's Store is a family run business!
You didn't think that there were stores like this anymore. We are coming up on fifty years in business at the same location and we are now shipping all over the world. Thanks for your support and confidence. Call us anytime at (214)630-3530.
Browse through our site and we know you'll love our products. If there is something you don't see here on the website, call or e-mail us to ask about it.
We are committed to providing our buyers with:
* Top customer service
* Quality merchandise
* An extensive selection of name brand products
* Secure credit payment or PayPal is available for your payment transactions or check out with your Amazon Account through the shopping BASKET TAB above
We are constantly updating our website. We look forward to doing business and welcome your comments and ideas to better serve your needs.
Please feel free to contact us regarding any questions you may have using the boxes provided below (PLEASE INCLUDE THE ITEM NUMBER PERTAINING TO YOUR INQUIRY) or you may email us at abe@davids-store.com or call us at any time at (214)630-3530.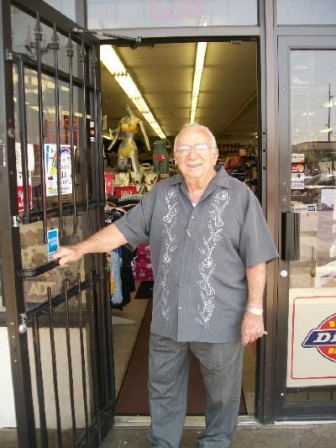 Contact Us | Privacy Policy | Shipping & Returns | Switch to Mobile



We Accept PayPal Payments for your secure online purchases or you can pay with your Amazon Account through the shopping BASKET TAB above
All orders are are encryption coded and security compliant for your protection.
(214) 594-6871
Powered by
MyFax Online Fax Service